Arabic Simultaneous Interpreters for Conferences | Lagos | Abuja | Nationwide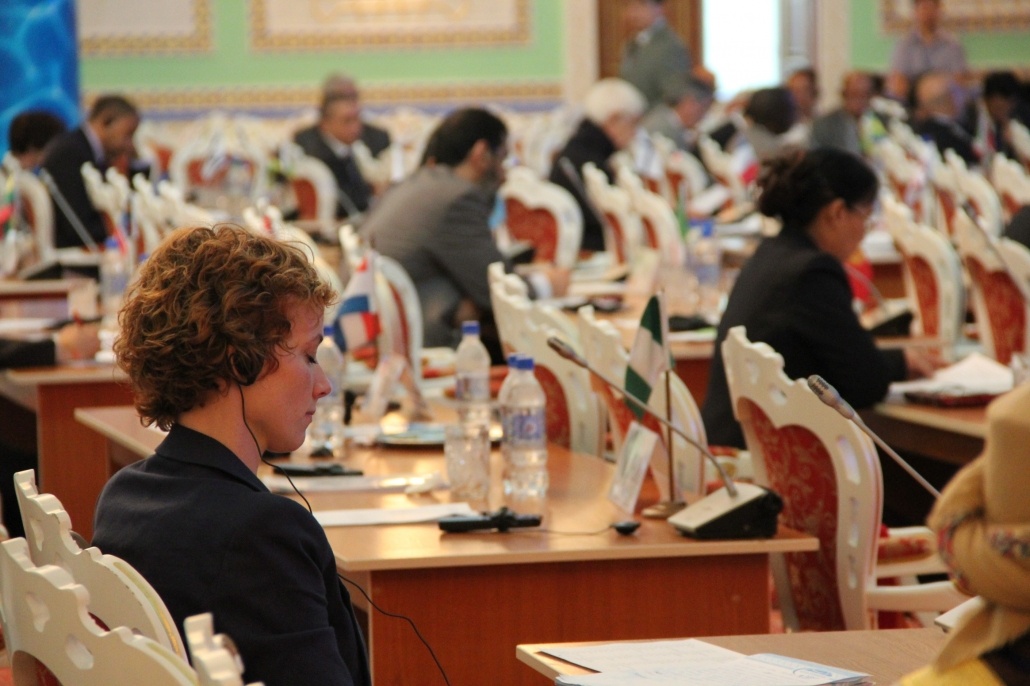 Professional Arabic conference interpreting. English to Arabic, Arabic to English and 200 Languages.
Why our amazing Arabic simultaneous conference interpreters? 
Novatia translation has many years of experience in Arabic conference interpretation services in Lagos, Abuja, Port harcourt and all regions of west African sub-region
Our Arabic simultaneous interpreters are masters of both the source and target language. What sets them apart is that in addition to being gifted linguists, our conference interpreters are also informed of the local business etiquette, professional conduct and the corporate rules.  
Adapting to the speech pattern of the speaker quickly, they will convey all information faithfully with an awareness of cultural and linguistic idiom. 
Novatia translations NG provides Arabic interpretation and translation services for courtrooms, medical appointments, conferences, airports and interviews in the United States. Novatia translations NG is dedicated to providing unparalleled Arabic translation and interpretation services.
Novatia is proud to offer Arabic conference interpreting services in cities all over Nigeria and West African sub-region.
Medical Arabic Interpretation Services
Providing access to healthcare and facilitating communication between Arabic patients and their doctors is one of the most critical objectives of language services providers. In order to ensure that quality access is provided and that clear communication can occur between doctor and patient, our Arabic translators and interpreters undergo specific medical terminology training.
Their ability to provide accurate and concise explanations of complex medical concepts ensures accurate Arabic translation from doctors and perfect understanding from patients. From clinical trial questionnaires, informed consents, patient surveys, procedure explanations, to prescription information, contracted  linguists are ready to provide excellent Arabic medical translation and interpretation services.
Legal Arabic Translation and Interpretation
Interpreters Unlimited has been servicing the Arabic community since 1970 and has extensive experience providing legal Arabic translation and interpretation services. Legal language services require a specific skill set and experience. Many of our available Arabic translation and interpretation experts are specialized in legal language services. Linguistic and cultural expertise in translation and interpretation is critical in order to ensure fairness and transparency in the legal process. Contact IU for quality Arabic legal translation and interpretation services.
https://www.novatiatranslations.com.ng/wp-content/uploads/2019/09/NBLACK-300x207.jpg
0
0
admin
https://www.novatiatranslations.com.ng/wp-content/uploads/2019/09/NBLACK-300x207.jpg
admin
2020-02-04 15:24:15
2020-02-04 15:24:17
Arabic conference interpretation services