Chinese to English interpretation services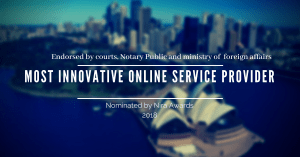 A translation or interpretation from English to Chinese must always be done by a professional, native speaker, who has mastered to perfection the subtleties from the language of the Middle Kingdom. Although Peking Mandarin has been the official language since 1956, there are different dialects, which complicate the translator's task, such as Cantonese and Shanghainese. Moreover, the writing is diametrically opposed to ours: Chinese characters which are numerous do not correspond to the pronunciation and are not separated by a space. The grammar is also nowhere near the language of Shakespeare. There are so many reasons why it is essential to use a specialist for your Chinese translations or Chinese interpretation.
PROFESSIONAL CHINESE INTERPRETATION SERVICES
With the second largest GDP in the world, on its way to becoming the first, China is a commercial area that offers great investment possibilities for your businesses. Estimated at 20 billion euros per year, the Chinese market is particularly attractive for large groups and SMEs. But, before setting off to conquer China, it is important to know its business culture and to translate documents into Chinese.
Only a qualified Chinese interpreter can precisely render the subtleties of this language famous for its complexity. Novatia translations NG manages many Chinese translation projects (Mandarin or Cantonese) for sectors as varied as aeronautics, agri-food, agriculture, chemistry, pharmaceuticals, and cosmetics.
LOOKING FOR A CHINESE interpreter?
Do you need a Chinese-English interpreter? An English-Chinese interpreter ? Novatia translations NG offers Chinese interpretation services by experts that are competent, reliable, and passionate about their craft. Our professional translators are registered in our database after being pre-tested in linguistic knowledge and translation.
Our agency makes a point of selecting translators whose expertise is in line with the nature of your project. For example, if you need a technical translation into Chinese, Novatia translations NG will contact a professional with a proven track record in this area. All of our Chinese-speaking translators have degrees and at least five years of proven professional experience. In compliance with the regulations in force, they work only into their native language.
ALL OF OUR CHINESE INTERPRETATION SERVICES
Chinese financial interpretation services
Chinese business interpretation services
Chinese scientific interpretation services
Chinese medical interpretation services
Chinese technical interpretation services
Chinese legal interpretation services
Chinese marketing translation services
Chinese website translation services
Chinese subtitling services
Chinese video game translation services
Fast translation services in Chinese
https://www.novatiatranslations.com.ng/wp-content/uploads/2019/09/NBLACK-300x207.jpg
0
0
admin
https://www.novatiatranslations.com.ng/wp-content/uploads/2019/09/NBLACK-300x207.jpg
admin
2019-08-20 18:17:56
2019-08-20 18:17:56
Chinese Interpretation services