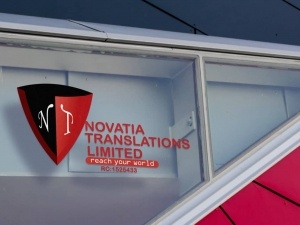 Language itself is very complex to begin with. Add to that the additional layers of complexity in typical translation projects, such as deadline pressure, formatting and typesetting, preferred terminology, etc., and it's clear that successfully managing translation projects requires personal attention.
Our experienced job handlers keep projects on track, and take care of the details that make the difference. Once the text is ready to go, our specialist foreign-language typesetters can typeset the copy in the document, layout or graphic file it will be used in.
This ensures that your project is in good hands from start to finish. We deliver more than a text – we deliver a finished file, ready for printing, publishing to the web, or any other intended use.
Marketing Aspects of Food Label Translation
Sometimes the boundary between compliance and marketing is quite thin. For example, imagine a product containing the word "slim" in the English title. You need to establish the slimming properties of the product. You are also likely to have to substantiate any claims in each target market. Different countries may have different requirements.
Our food translators specialise in marketing. This ensures that we convey your message clearly to your target audience.